JOGA
Jogu cvičím asi přes 15let. Začala jsem Hatha Jogou, pak Ashtanga, Tantra Joga, a momentálně učím a praktikuji Kundalíni Jogu podle Yogi Bhajana.
Technologie KJ zahrnuje krije - sestavy s cíleným efektem, mantry, dechová cvičení, mudry , aby se (sebe)vědomí otevřelo co nejrycheji.
MASÁŽE
Masíruji již od roku 2000, většinu kvalifikací jsem získala v Londýně. Specializuji se na masáž celého těla, používám panenské oleje, moje masaž je inspirovaná ajurvédou, trigger points (spouštěcí body), lomi-lomi, aromaterapií, Kranio-sakrální terapií, thajskou jogou, reflexní masáží, selským rozumem, intuicí. Ráda bych , abyste ode mne odcházeli uvolnění, inspirovaní a bez napětí a povzneseni.
HUDBA
Hudbu a zpěv používám denně. Je to asi nejmocnější nástroj, který mám, svůj hlas a buben a zvonkohry zažijete při masáži a možná i na joze.
A právě jsem se stala majitelkou křištálové harfy!!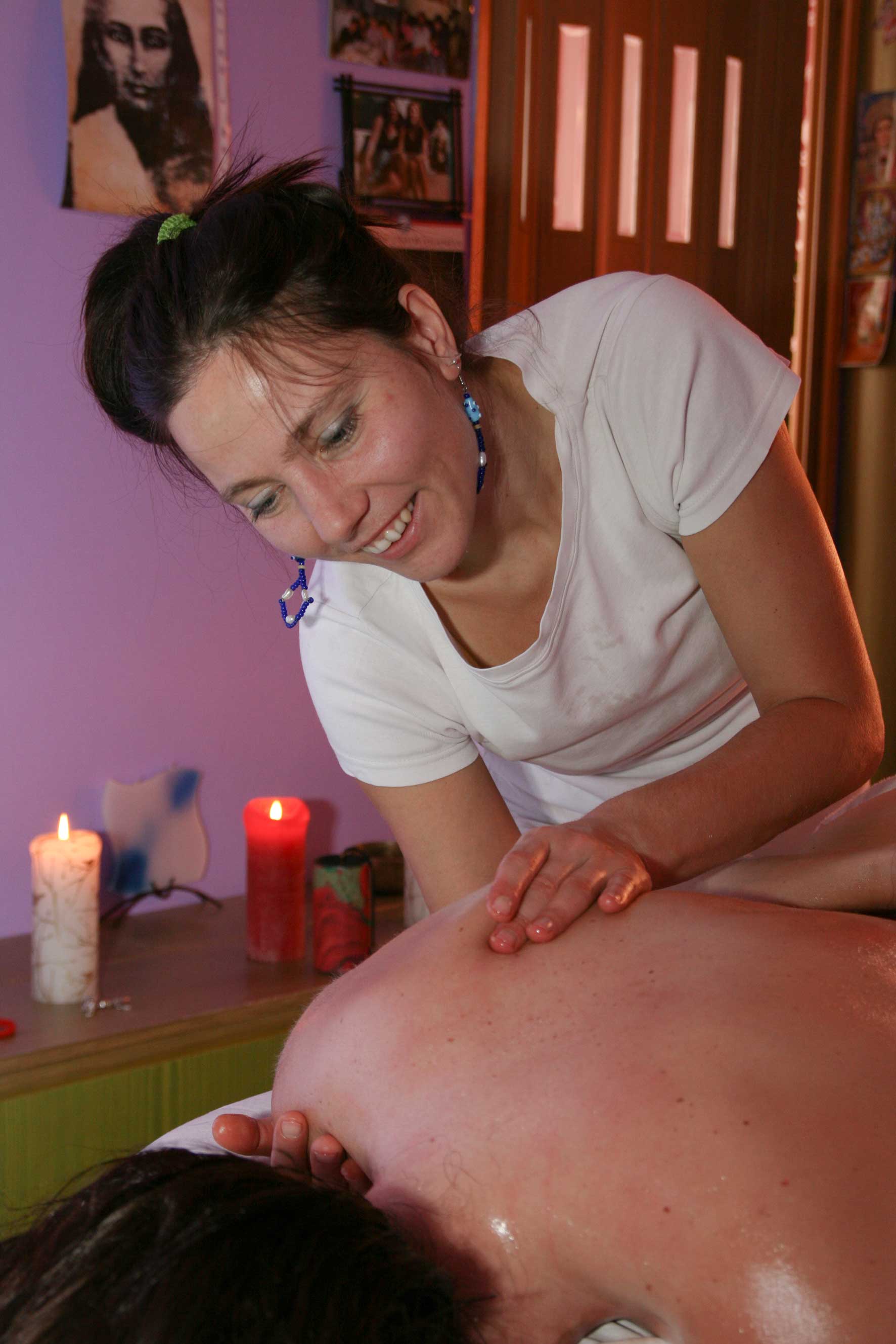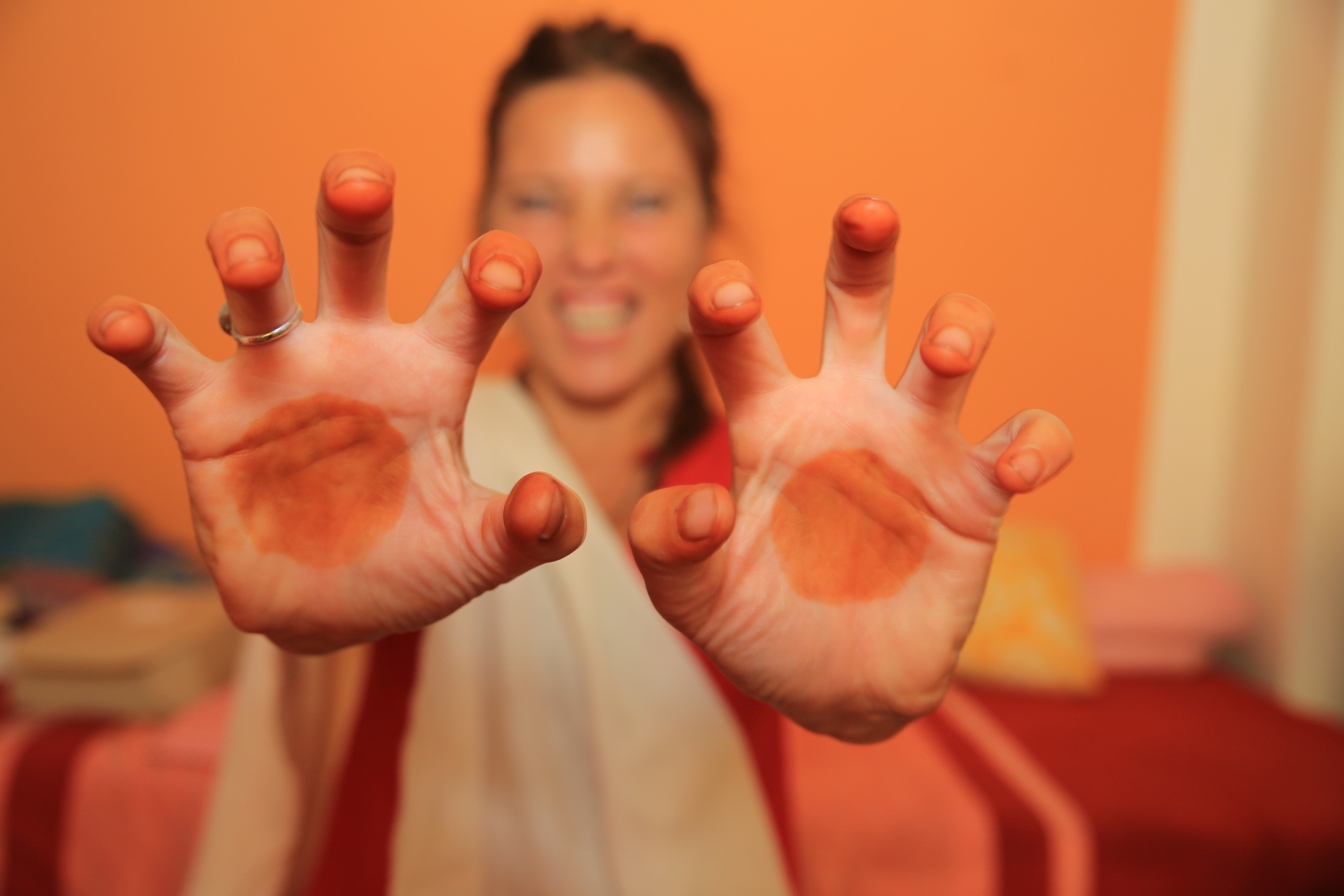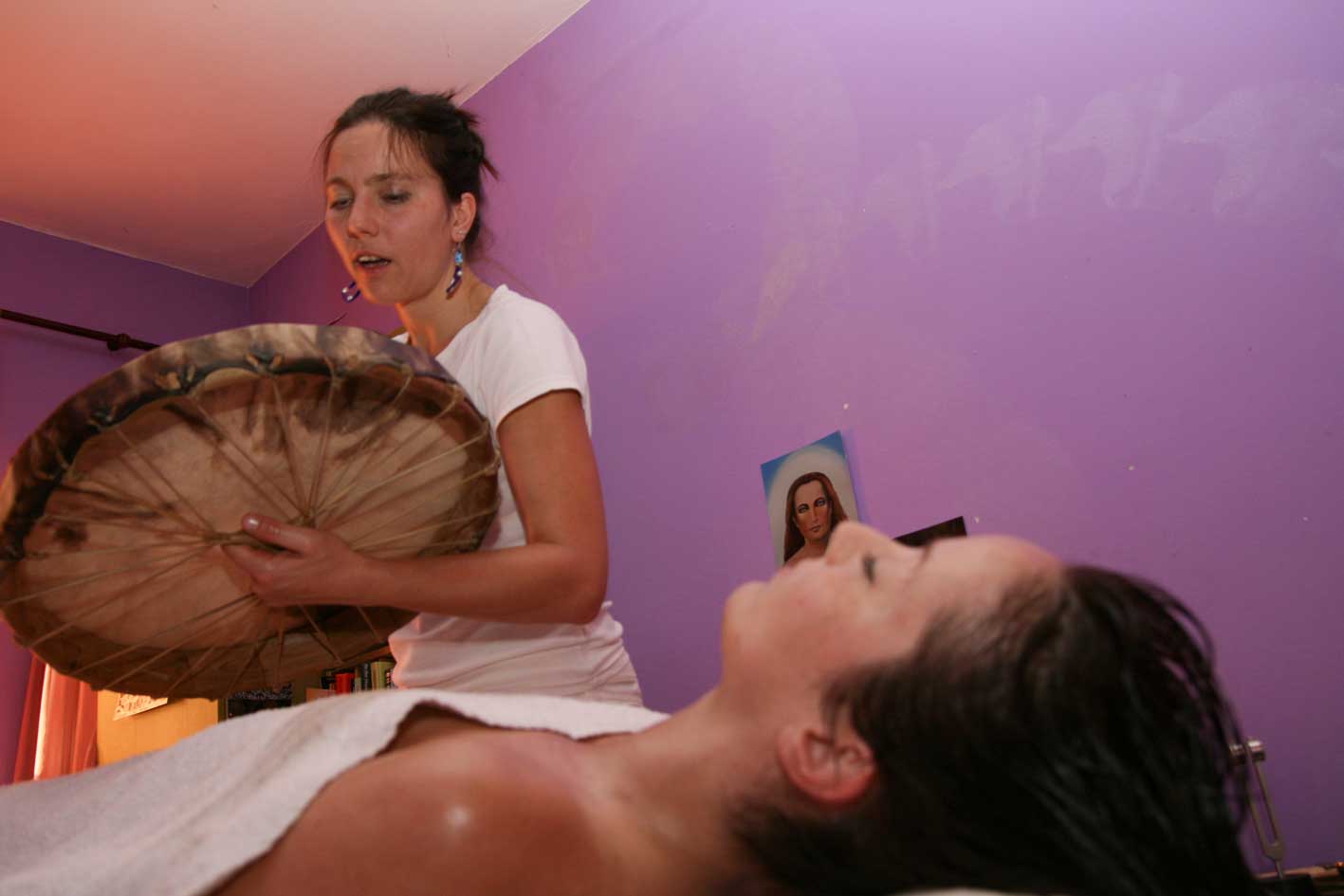 I have more than 16 years of experience in health care including body oriented arts, plants, yoga and optimum life style.
My medicine is seeing beauty in everyone and everything and making this world more beautiful. I inspire others by discovering new ways of being, doing, thinking, co creating.
I am passionate about breath. I have discovered how deep, full breath can change lives - it has changed mine. I really feel that the depth of the breath has a direct effect on how we feel and ultimately on how we live.
I facilitate Breath Ceremonies inspired by Breath of Bliss and Biodynamic Breath, that we cocreate with other breath practitioners.
I also offer individual sessions.
I am mostly based in the Czech Republic, Ireland, Europe, also traveling around the world.
I feel the breath acts as light in our belief system and eases any resistance we might have towards living fully in alignment with ourselves and in complete expression of who we are. Our breath is a source of infinite inSpiration, inSight, expansion, wisdom, divine knowing, connection, Love.
Everyday I am truly in awe of the many new discoveries of myself just through the breath .
I have been offering full body oil massage - fusion of Ayurvedic wisdom combined with modern western approach like Trigger Point Therapy, Cranio Sacral Therapy, Tantra, Sound healing etc.
I teach Kundalini yoga across the world.
My big inspiration comes from Nature, Kundalini Yoga, Tantra, Abraham (Ester Hicks), Tony Robbins, Continuum movement, people and of course my own breath and my own insights. I feel the more I know the less I know.

I am passionate about dancing, moving, music, singing and working with sound, languages, especially Slavic language and Slav culture, traveling, food and aromatherapy and recently Ireland.
I would love to continue to live free, joyous life, connected, to feel very very fulfilled, grounded, and to offer people the space - cocreate the space for healing, loving, accepting and insights.
I look forward to hearing from you if you want to co-create!
Lucia
MASSAGE
I have been massaging since 2000. I specialise in full body massage using virgin plant oils, aromatherapy, sound healing, smudging, trigger points, ayurvedic wisdom, cranio sacral, thai yoga, reflexology, intuition and common sense. I would love you to leave relaxed, tension free, and uplifted for a long time.
YOGA
I have been practicing yoga for over 16 years. I started with HaTha, Ashtanga, Tantra Yoga and now I practice and teach Kundalini Y. by Yogi Bhajan. I love the technology and beauty of the breath exercises and mantras and how they combine in weird possible ways together to increase and speed the effects .
MUSIC
I love music and I love to create music. With my voice, with things, around fire, in a massage or breath session. I love the vibration my body creates when i use my voice, so I play as daily..
I am also a new owner of CRYSTAL HARP!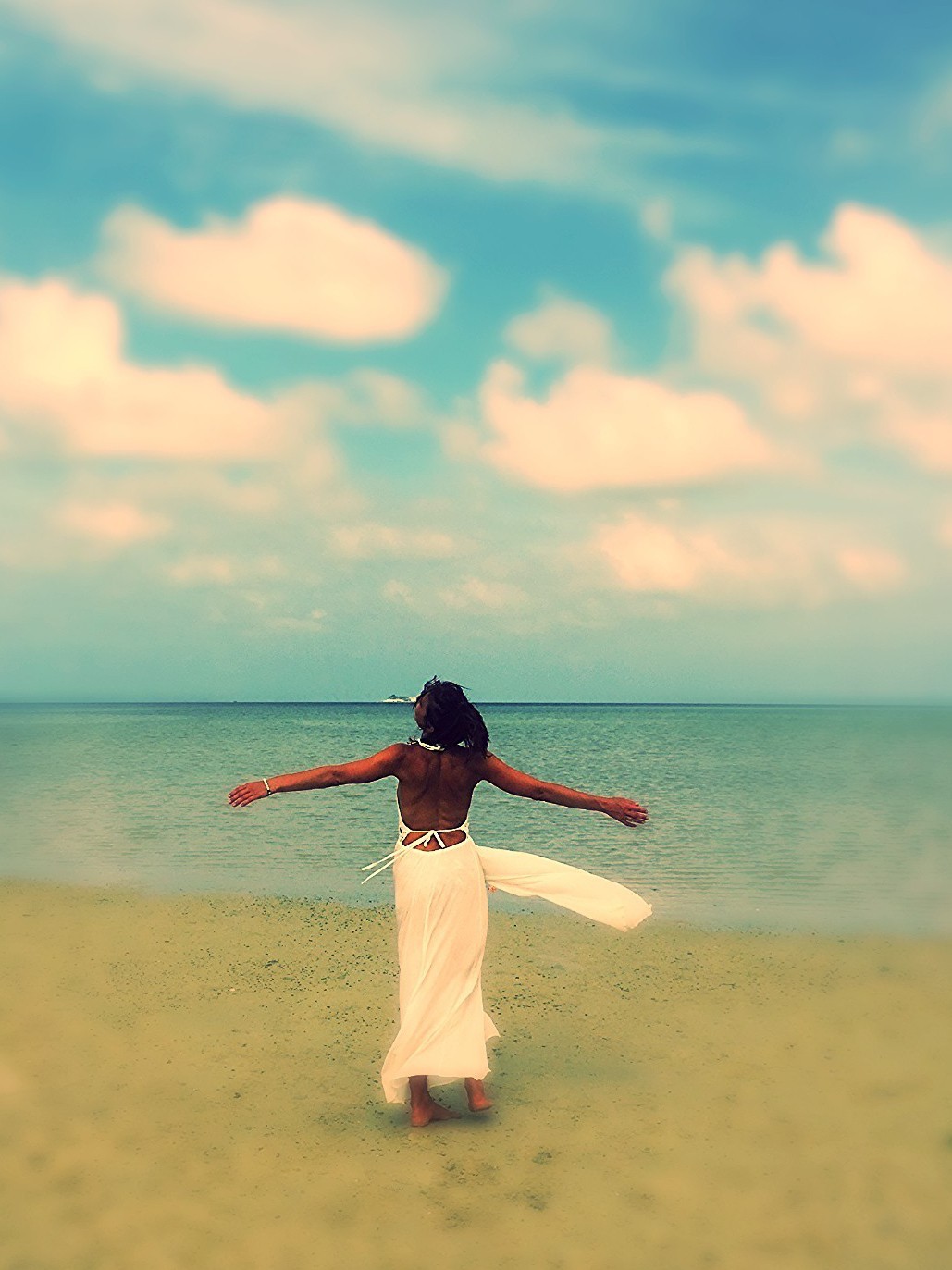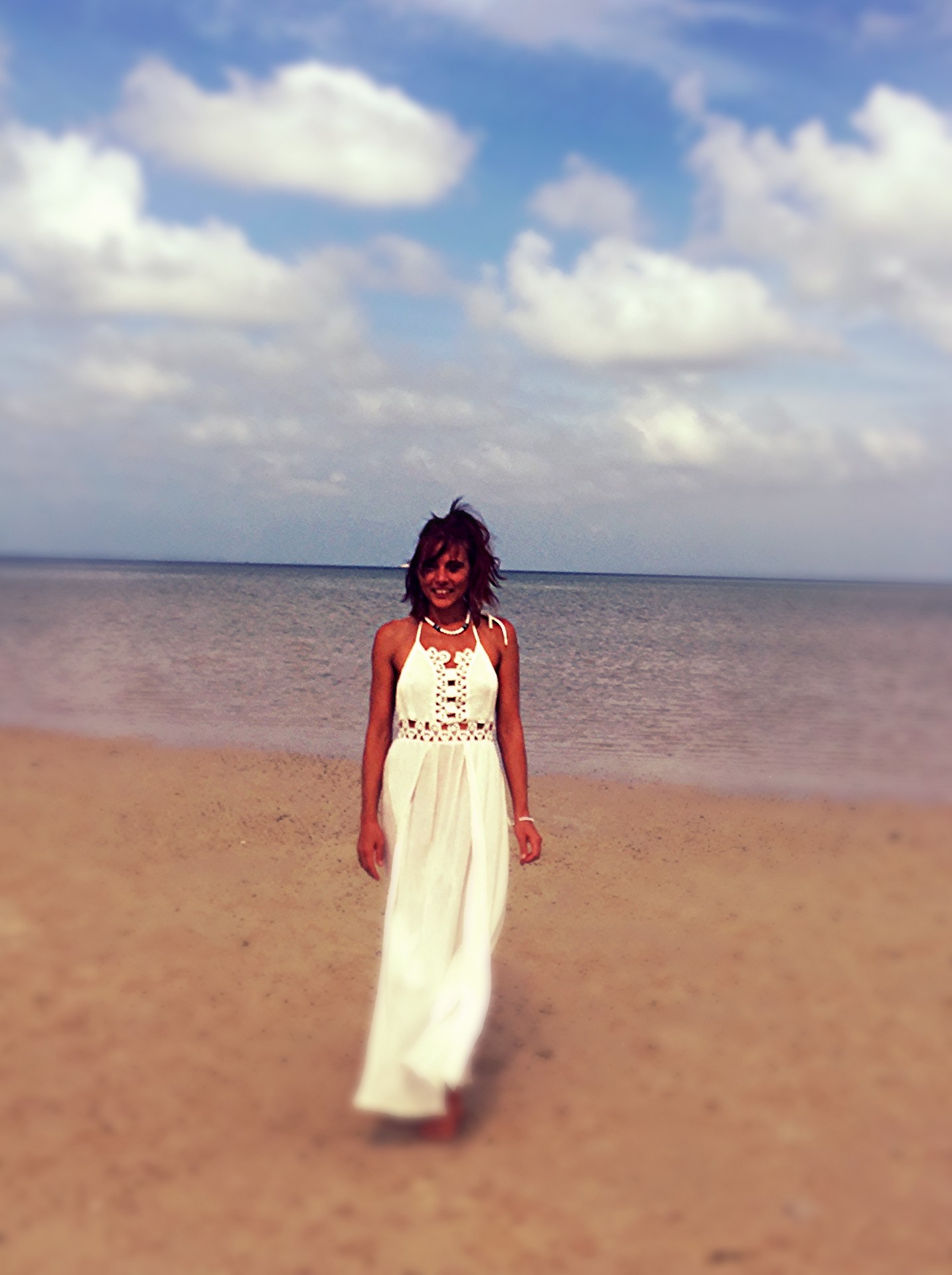 BREATH
For a long time I have been looking for something that has a profound effect on my wellbeing, allows me to grow spiritually, can keep me young, physically and mentally, energetic, inspired and is easy to use, so I can recommend it to other people who have maybe less time than me or are more lazy than me.
I have found it in my own breath.
I feel that the breath is the answer to everything.
It is always available.
It is easy to use.
It healed me. It has always given me insights, ideas. It has given me more space, more time, more prosperity.
I feel that thanks to breath I can see more miracles everyday.
I can surrender to the mystery of life. I live more fully, I create.
All it needs is our attention, a little bit of awareness.
DECH
Dlouho jsem hledala něco, co by mělo hluboký vliv na mojí bytost, abych se cítila většinu času dobře, abych mohla duchovně růst, abych byla svěží, fyzicky i mentálně, abych měla plno životní síly a mládí, aby mě to inspirovalo a propojovalo s mým nitrem ale i s okolím a hlavně , aby to bylo jednoduché k použití, třeba pro lidi, co mají méně času než já, nebo jsou línější než já.
Našla jsem to ve vlastním dechu.
Cítím, že dech je odpověd na všechno.
Je vždy k dispozici.
Je jednoduché ho použít.
Uzdravuje mě. Dává mi nápady, vhledy, Inspiruje mě. Dává mi prostor, čas, prosperitu. Mám nadhled. Více soucítím.
Díky dechu denně vidím zázraky. Uvolňuji se do mystéria života díky dechu, žiji plněji, více cítím. Tvořím.
Vše, co můj dech potřebuje je moje pozornost, trocha uvědomělosti.